There is nothing worse than when your vehicle unexpectedly brakes down and the uncertainty that follows.  We aim to make this experience as painless as possible by keeping you informed of progress made and giving you breakdown of costs along the way.
Car parts vary immensely in quality, performance and reliability.  We use quality parts that ensure you don't have the hassle of repeat visits.
Although some garages estimate over the phone, it is difficult to give an accurate estimation without seeing the car.  Our highly trained technicians are best to assess the issue!  We can then give you an accurate estimate and keep you informed before any work commences.
Whether it's a repair to your air conditioning unit, brakes, clutch or simply a puncture, please contact us and we will give you a personalised estimate.  For your MOT and bodywork requirements, we have secured handpicked partners to ensure you get the most accurate and quality service that match our own high standards.
We are situated just off the M1 in Redbourn, Hertfordshire, there is a map on the bottom right of the page.  If it is out of hours and you wish to check your vehicle in please simply fill in our vehicle check in form.
Also to the right is a few of the repairs we  can help with or simply diagnose what the problem is.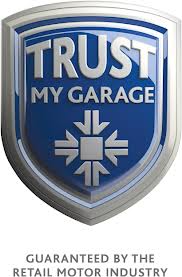 Use this form to make a booking request:
Car repairs – we can help
Airbag / SRS
Air Conditioning Service
Brakes / ABS
Brake Fluid Change
Car Service
Clutches
Diagnostics
Electrical testing, fault diagnosis and repair
Engine Coolant Change
Engine Management Lights
Four Wheel Alignment
MOT (in partnership with a dedicated independent MOT Centre)
Park Assist
Petrol/Diesel Engine Management Systems
Petrol injector analysis, service and repair
Puncture Repairs
Tyres
Vehicle Management Systems
Wheel Balancing