We're going green!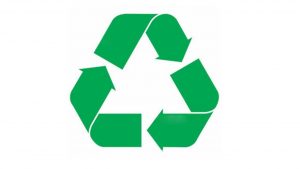 We are committed to reducing our environmental impact by seeking opportunities to Reduce, Reuse and Recycle!  We're on a journey and will continue to look for opportunities. 
Reduce
We are fortunate to be able to work in an environment with plenty of natural light, reducing the draw on our energy consumption.
We offer an Injector Max service to cleanse dirty or blocked injectors.  This improves your MPG, improves power, lowers emissions and gives a smoother performance.
Our Full Service includes an engine flush which removes any carbon deposits from the engine, ensuring the smooth running of your vehicle.
We are in the process of supporting our forrests by moving towards email and text reminder system as well as a paperless workshop system.
 Reuse
We encourage regular servicing to maintain energy efficiency and a cleaner burn.  Our service scheme ensures all filters are changed at regular intervals.
All of our courtesy cars and collection cars are regularly maintained for this reason.
We are introducing a training programme for all of our technicians to be able to work on hybrid and electric cars.
Our tools are regularly calibrated to ensure every car is looked after with precision
 Recycle
We recycle:                                                             We recycle all dry recycling:
All metal parts                                                          Plastic bottles
Batteries                                                                     Paper and Card
Tyres                                                                           Seat protectors
Anti-freeze                                                                 Latex gloves
Brake fluid
Old Engine Oil
Air-con refrigerant gas
Although we try to maintain as many cars as we can, when they cease to be economical to continue to repair, these are scrapped, parts recycled or sold as spares or repair.