When you buy from us you're, supporting your community…
Redbourn Auto Solutions have a strong community ethos and have supported many different aspects of community life locally.  This year, we have proudly supported a variety of different causes (click on the link to find out more about them):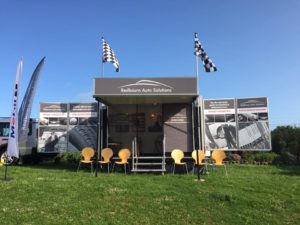 Redbourn In Bloom – funds given to RIB help fund new plants for the year and any new planters put into place.  Members of RIB work tirelessly to ensure the village looks lovely and regularly receive awards for their hard work.  http://redbourninbloom.org.uk/
Redbourn Fun Run – This year funds were raised for Redbourn Schools and the Air Ambulance.  All very deserving recipients from an action packed day.  Whether taking part in the 1k, 3k or 5k runs, all participants had an enjoyable day.  http://redbournfunrun.co.uk/
Red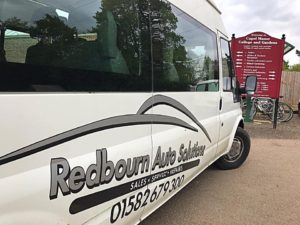 bourn Infant and Nursery School – We were privileged to be asked to take the children in our minibus to Capel Manor College.  They all demonstrated exemplary behaviour and a real credit to the school.  Thank you for involving us in your trip.  We've also been delighted to be able to supply tyres for the children to utilise for climbing, rolling and planting in!
One of our Directors is also Chair of Governors here, dedicating 10 years to ensuring the best possible outcomes for children 3-7 yrs old.   http://www.redbourninfants.herts.sch.uk/
Harpenden Scouts – Harpenden scouts enjoyed an adventurous weekend away in Bournemouth transported by our minibus.  Young people enjoying being young with such dedicated leaders.  http://www.harpendenscouts.org.uk/
Harpenden Beavers – We'll be towing their float this year at the Harpenden Carnival.  Such a fun event and we're very honoured to be asked to help out.
Redbourn Guides – Another volunteer group worth supporting!  The minibus comes in very useful for the trips away.  http://www.girlguidingharpenden.org.uk/
Redbourn Players – Always a delight to support such local and talented people.   What a great performance they put on and much cheaper than the West End!  http://www.redbournvillage.org.uk/village-life/societies/the-redbourn-players/
Home Start Herts – Last year we took part in the Justin Bieber remake of 'Can't Stop the Feeling' with other St Albans Businesses.  This year, we 'gave it up for charity' and donated money we would have spent on our Friday lunch.  You can see both the video's at the bottom of the page… they'll make you smile (especially the outtakes!)  http://home-startherts.org.uk/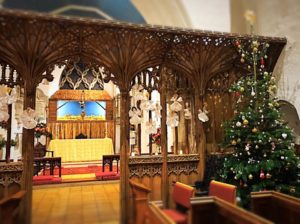 St Mary's Church Redbourn – Such a lovely centre to this beautiful village and, among other things, we are delighted to provide them with an annual Christmas Tree and use of the minibus.  https://stmarysredbourn.org/
Redbourn Care Group – This amazing group of volunteers support the older members of our community and we are delighted to maintain their minibus for them.  https://redbourncaregroup.co.uk/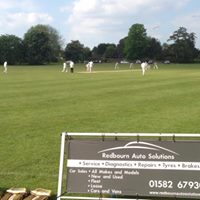 Redbourn Cricket Club – Another central part of the village is this historic Cricket Club.  We offer sponsorship and also the upkeep of their lawn mower!  http://redbourn.play-cricket.com/
Redbourn Youth Club– We're happy helping these teens and preteens get to their exciting trips via our minibus.  https://www.redbournvillage.org.uk/2017/04/28/redbourn-youth-club-3/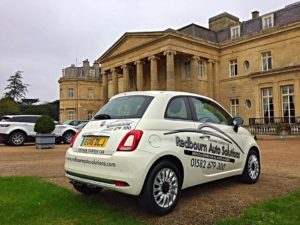 St George's School, Harpenden – We are delighted to support their Golf Day this year and look forward to meeting some amazing golfers…. but will they get their Hole In One to get the prize of a car?!  http://www.stgeorges.herts.sch.uk/
Harpenden Rugby Club – The ladies rugby has grown and we enable them to get to all their away games by use of our minibus.  Well done ladies…  an amazing season this year!  http://www.hrfc.com/
Harpenden Highland Gathering – Very proud to be sponsoring this event where Harpenden Lions raise funds for Kids in Action, Combat Stress and Life Skills Programme in local schools.  An excellent family day out.  http://www.harpenden-lions.co.uk/fundraising/highland-gathering/
Redbourn Business Community – Both Directors dedicate their time to supporting local business growth.  They run monthly groups for informal networking, training and offer support to local businesses.
Redbourn Motor Show – We're very pleased to be one of the main sponsors for the inaugural event of Redbourn Classics, raising funds for the Friends of St Marys and Redbourn Care Group.  https://redbournautosolutions.co.uk/redbourn-classics-motor-show/
Redbourn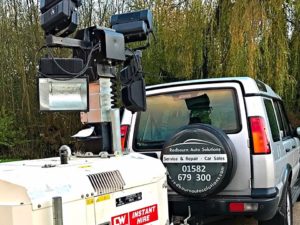 Music Festival – Redbourn Folk on the Common is in it's 4th year and we're very happy to support the local artists who will be singing at this free event.  http://www.redbournfolkclub.org.uk/
Redbourn Firework Display – We supported this event with their lighting!
Redbourn Living Advent Calendar – Every day throughout December, a new door is opened….. In 2016, we welcomed Redbourn Chorus Choir, but what will be behind our door this year?
Redbourn University of the 3rd Age – We transported them to their wine appreciation destination and returned them home safely.  https://u3asites.org.uk/redbourn/welcome
Harpenden and Rural Children's Centre Group – Delighted to support some local families on their day trips over the summer.  https://harpendenandruralcc.org/
Events 201
21 May                Redbourn Fun Run
11 June                Redbourn Folk On the Common
9 July                    Harpenden Highland Gathering
16 September     Redbourn Motor Show
18 Septmber       St Georges School, Harpenden, Golf Day @ Luton Hoo
December           Redbourn Living Advent Calendar
We are also part of some fabulous local initiatives, which are set up by local people, for local people, and raise money for local causes (click on the links to find out more):
St Albans Business Community

All About St Albans