Find a career you'll enjoy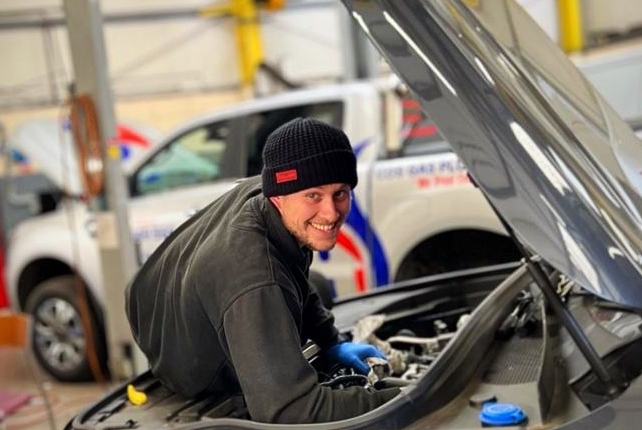 From opening in 2012, Redbourn Auto Solutions has continued to grow, establishing a strong and trusted brand locally.   We work together to ensure the success of the business believing that, with the right people, anything is possible.
Do you relish a challenge and enjoy variety?  Are you passionate about the motor industry?  Do you thrive on delivering quality and being valued for your contribution?  We would love to hear from you!
If you would like to be part of our talent pool, call us, come and talk to us or drop us an e-mail.
What else does it mean to be part of the team?
Our team enjoy a clean, friendly and fun environment.  We are situated right beside a river, so you'll get to enjoy lunch in our very own sun trap!  You'll be valued for your individual contribution – not just on the job, but also to the direction of the business.  We also commit to ongoing training, whether that's on the job, through our providers – Bosch, RMI, IMI, or the monthly motoring magazines we also subscribe to.
"It's not just about the salary, you're looked after……  you're part of the RAS family"
So what are you waiting for?  Competitive salary, pension and an impressive benefits package await you…..
01582 679300  *   melanie@RedbournAutoSolutions.com
Looking for an Apprenticeship?
Our Apprentices enjoy block release at the automotive dedicated Remit Acadamy.  You'll be working on the new standards which will give you the best start in your career.  You'll be working with a friendly team of highly skilled Technicians who will support you with your development and you'll enjoy time at the stunning Remit facility in Derby.  4* Hotel with swimming pool and gym with transfers to and from the facility by DBS checked drivers.
You'll be well looked after if you choose to start your career with us.
Find out more about Remit here:  https://www.remit.co.uk/automotive/
Current Vacancies