We have top of the range Bosch and Launch equipment to support the accurate diagnosis of your car.  With the experience and knowledge of our highly qualified technicians, we aim to get you back on the road as quickly as we can.
There is a common misconception that to diagnose the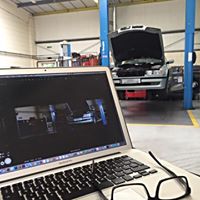 fault of a car, all you need to do is plug the car into a computer and it tells you exactly what is wrong.  It doesn't!  It guides the technician to an area of the vehicle where the reading is picked up by the vehicles computer to say that things aren't quite as they should be.  It cannot pinpoint the issue.  It needs interpreting and analysing by one of our competent Diagnostic or Master Technicians.