St Albans Businesses Social Media Challenge
#TLC ChallengeTBC
St Albans Businesses have been set a challenge to tell people a bit more about their business using social media.  So, we've taken up the gauntlet to let you know more about who we are in November.  We will post every day and, should you miss any posts, they will also be uploaded onto our website here.
Massive 'thank you' to Leah Waller and Neil Barras-Smith from Total Legacy Care for throwing down the gauntlet – we love it!
Day 1 – SHOUT OUT YOUR BRAND
We're passionate about looking after your car or your fleet. Highly skilled technicians with capabilities to rival most main dealers… because most of us have been a main dealer!
We believe in excelling in customer service, so moving away from a franchised dealer is seamless. And you're supporting local people and boosting an economy! What's not to like! Come and give us a go 🙂
Day 2 – PEOPLE BEHIND THE BRAND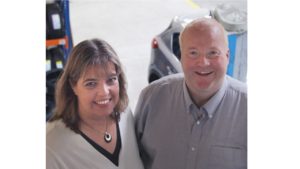 Ian has been in the motor trade all his life from Technician, through Sales and into General Management…. he won many awards for being top in sales and puts it all down to being honest and doing as he says he will.
He has a passion for two wheels and owns a Honda Blackbird.
Melanie has been in retail HR and loves a challenge…. Ian is just one of them! ?
Together we have 4 children and a dog (Max) who goes to the office every day.
The team are quite shy unless working on a video with David Pqa Jenkins or posing for the new Which? Poster campaign on trustworthy traders!!!! We'll get them singing in a Gareth Mallone choir next or maybe even Strictly!
One thing is for sure; They are a great team to work with – knowledgeable, professional with a huge dose of fun. We feel privileged to have such an awesome team 🙂
Day 3 – WHY DID WE BEGIN?
Easy! We were fed up with having to oversell to customers to meet main dealer targets. Having our own car business means we can trade with complete integrity and professionally… and we love it!!!! 🙂
Day 4 – LINK TO YOUR WEBSITE
Day 5 – HOW WAS YOUR BRAND BORN/CREATED?
We wanted to be different and change perceptions of the motor trade.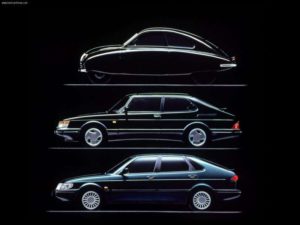 With us you get the professionalism and technical knowledge you would expect from a main dealer, including using quality/genuine parts, service/MOT reminders, Service Plans and courtesy cars, etc.  We're approved by major leasing companies, we're a Which? Trusted Trader, Trust My Garage Approved, Trading Standards Approved and AA Accredited.  We have a wide spread of skill from Apprentice to Master Technicians for the most complex of jobs.  Therefore, we don't compete with other local traditional independents.
In short, we provide our customers with the same service as a main dealer, but at a fraction of the cost.  We trade with honesty and integrity with no unnecessary upsell.
We came from a Saab background, so it is no wonder that our logo took its early form from the original Saab 900 advertising.  We gave it a modern twist to have the clean lines that it has today.
Day 6 – WHEN YOU'RE NOT WORKING YOU ARE…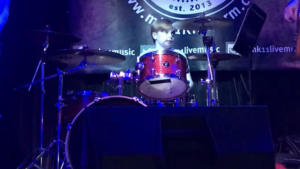 Sleeping!!!
When we do manage to find time away from the business, we enjoy family time with our 4 children.  Playing board games, long walks with the dog, go-karting, banger racing or attending gigs with our 9 year old drummer!
Day 7 – SHOULD OUT A CHARITY YOU LOVE WORKING WITH
We work with many charities and it's always a privilege to be able to support the local community.  You can see the kind of things we get involved with on our website link:  http://redbournautosolutions.co.uk/contact/community/.
However, one of our favourites has to be the Redbourn Care Group.  It is an amazing charity entirely run by volunteers who support those in need in the community.  We proudly look after the Care Bus which enables Redbourn residents to go on holidays, day trips, shopping trips, hospital transport, church services, etc.  We are delighted to provide this completely free of charge.
They seek to 'alleviate loneliness and support independent living by mobilising volunteers to help villages in need through social and amenity transport and sponsoring of local good causes which enhance the lives of residents'.
Wonderful people generously giving up their time to support local residents…. real life angels.
Take a look at their website here:  RedbournCareGroup.co.uk
Day 8 – BEST PIECE OF ADVICE FOR A START-UP
Have a clear vision.  You'll have to overcome many hurdles, but hold on to what you genuinely believe passionately in and you'll build a business you once felt was unachievable.
Day 9 – FAVOURITE QUOTE
"Spend your time working on whatever you are passionate about in life"  Richard Branson
We live this every day.  We love what we do…. and recruit people who share our passion for cars and people… without either, we don't have a business.
Day 10 – SHARE YOUR LATEST BLOG OR ARTICLE
Ever wondered what it is like to set up an SME?  Here is our story.. the highs, lows and our motivation to keep going.
Day 11 – SHARE A FAMILY PHOTO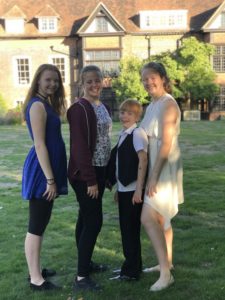 We've already shared a photo of us and the team here are a shy bunch, so here are the real driving force behind the business!  From our opening day right to the present day, these 4 support us tremendously.  They clean and clear, leaflet drop and help send your reminders to you…  It's not easy being children of a start-up SME, but they have kept strong and even understand when we can't go on holiday because we have a business to run.  A massive THANK YOU to these 4….  you are all awesome!
Day 12 – BEST SOCIAL MEDIA PLATFORM FOR YOUR BUSINESS
We are on LinkedIn, Twitter and Instagram, but the main platform for us has been Facebook.  It's great for interaction and conversations often take place off line on messenger.  It's helped us build a great reputation to a wide customer base.  Thank you for all your support, likes, comments and shares!!!
Day 13 – SHARE YOUR SOCIAL MEDIA ACCOUNTS
We love interaction and to be able to chat to our customers when they need us, not necessarily just when we are open!
If you haven't found us yet on all our social media platforms, our details are below and I'll post direct links to them in the comments 
🙂
Facebook:   https://www.facebook.com/RedbournAutoSolutions/
Instagram: https://www.instagram.com/redbournautos/
Twitter: https://twitter.com/RedbournAutos
Linked In: https://www.linkedin.com/company/redbourn-auto-solutions/
Day 14 – BEST THING ABOUT WORKING ON YOUR OWN BUSINESS
We have the freedom to run the business the way we want to!
We have the ability to listen to customers and adapt to their changing requirements.
We can retain our prices because they are fair and honest with no unnecessary upsell.
We can listen to our staff and support them, and their development, immediately.
Our people are a part of our future, so they are intrinsically involved with shaping the future of the business.
We're building a business that we love!
Day 15 – A BUSINESS ACHIEVEMENT YOU ARE PROUD OF
Day 16 – A REVIEW FOR A LOCAL BUSINESS
Day 17 – WHERE IN THE WORLD IS ON OUR BUCKET LIST?
Day 18 – FAVOURITE MUSIC ARTIST OR BAND
Day 19 – TOP TIP TO HELP YOU RELAX AT WORK
Day 20 – TELL US HOW YOUR PRODUCT/SERVICE HELPS
Day 21 – A LOCAL BUSINESS THAT HAS BROUGHT VALUE TO ME
Day 22 – MY IDEAL CONTACT TO GROW MY BUSINESS
Day 23 – A FUN FACT ABOUT THE PEOPLE BEHIND THE BUSINESS
Day 24 – TODAY I AM…
Day 25 – A MONTH TO CHRISTMAS.  WHAT'S ON THE WISH LIST?
Day 26 – PICTURE OF YOUR PET
Day 27 – YOUR FAVOURITE SUPPLIER AND WHY
Day 28 – ONE GOAL I WILL ACHIEVE IN THE NEXT 6 MONTHS
Day 29 – FAVOURITE INSTA POST YOU'VE POSTED
Day 30 – THANK YOU #FUNFRIDAY
http://redbournautosolutions.co.uk/wp-content/uploads/2017/06/which-camera.jpg
200
200
Melanie Wooding Jones
http://redbournautosolutions.co.uk/wp-content/uploads/2016/11/Redboun-Auto-Solutions-web-logo-300x114.png
Melanie Wooding Jones
2018-11-04 21:04:37
2018-11-14 13:18:52
Social Media Challenge