We know that running a car is an expensive proposition and if you have a number of cars in your family, the costs just spiral.
You need to be able to budget for the cost of regular maintenance and perhaps even a little extra 'rainy day' funds for those unexpected costs.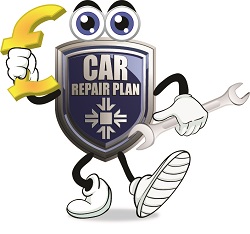 The Car Repair Plan provided by the Independent Garage Association is the answer!  It allows you to save as much or as little as you want on a regular basis to ensure that you always have the funds available to pay for the service and repair of your car and other vehicles in your family.
The Car Repair Plan scheme is entirely flexible.  You pay a regular amount and, at anytime, you can alter the payment or take a break when you feel you have built up enough of a fund.  Of course, you can view your balance online at anytime.
Simple Web Based process
Save as much or little as you like by Direct Debit
Increase or Decrease payments at anytime
Use the plan to budget for regular maintenance of your family's cars.
Used the plan when you need repairs in an unfamiliar town.
Stop Payments at anytime
Add Multiple Vehicles on the online portal
All participating garages are part of TRUST MY GARAGE
Use the plan to pay for service & repairs for your children's cars while they are at university.
Use the plan to pay for any unexpected repairs that are required at MOT.
The Car Repair Plan is operated and offered to you by The Independent Garage Association ("IGA").  IGA is a  division of The Retail Motor Industry Federation Limited ("RMI") and Redbourn Auto Solutions are proud to be a registered Garage.
The plan is an account where you save funds that can be used towards car repair and service costs at garages throughout the UK.  Once you have registered with the scheme, you can manage every aspect of your account from the portal.  You can set up or modify your Direct Debit and monitor all the transactions on your account.  You can add or delete the vehicle registration numbers of vehicles that you want to be covered by the plan and set individual transaction limits for each vehicle.  You can also order additional membership cards for other members of your family.
Your monthly direct debit can be as much or as little as you like and you can start and stop payments at any time to suit your own circumstances.  Once you have built up your fund it remains available to you at any time at a participating garage.  You may not make individual withdrawals from your account but you may close your account at any time.
Each time you use your IGA Car Repair Plan to make a payment or part payment for goods or services at a participating garage you will be asked to sign the invoice to authorise the payment and you will also receive an email to confirm that the money has been deducted from your plan.
Click on the image to visit the Independent Car Repair Plan website for all the information you require but if you want advice from us, then just give us a call!